Inside the Boston Tech Re-awakening: A Founder's View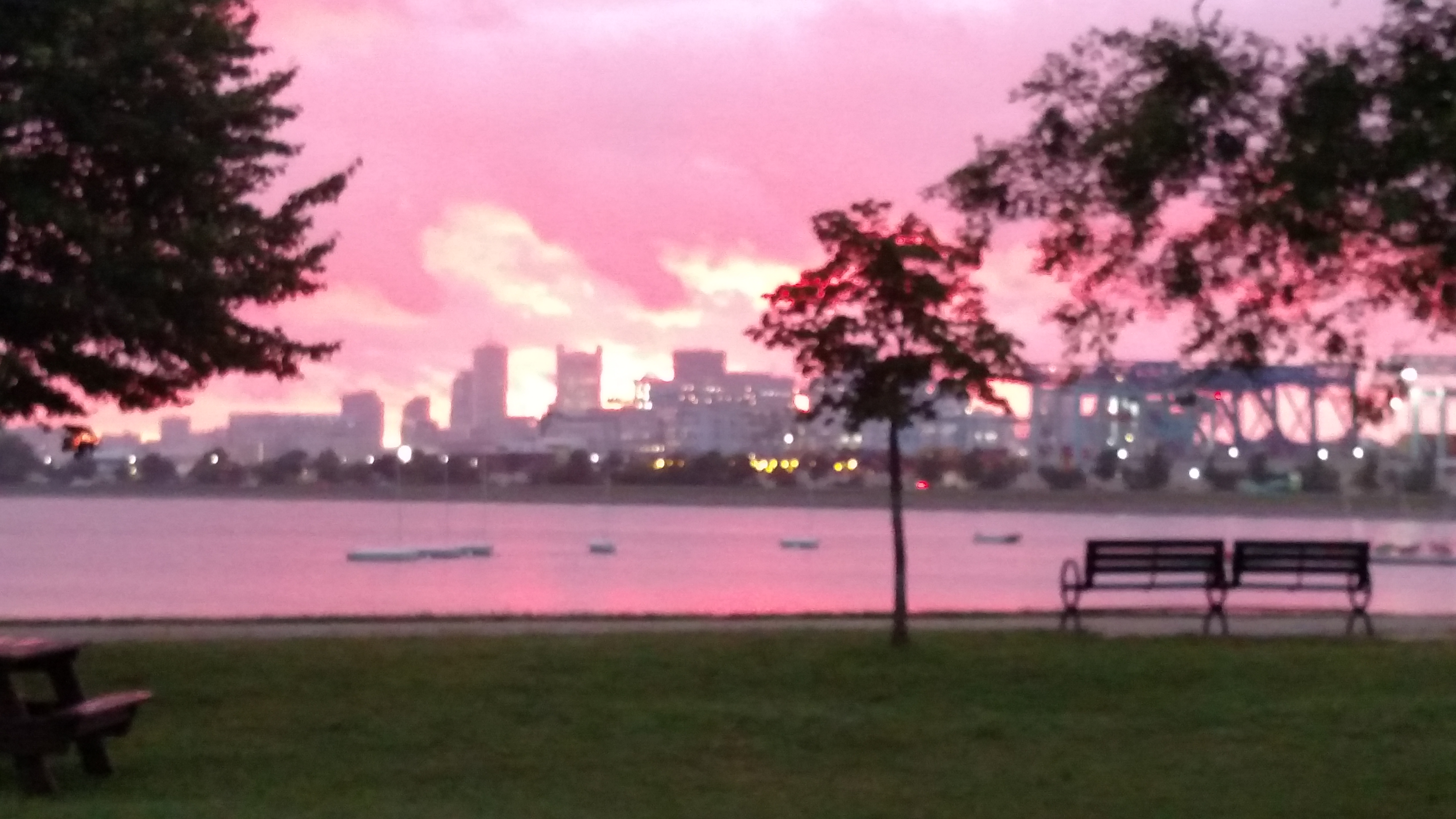 This was originally posted on BostInno.
Boston's tech star has fallen, overshadowed not just by SF, but also by NY, SoCal, and even Austin. We're last generation's tech hub. The magic of the DECs and Lotuses (both exited before some of our employees were born…) and the other companies on the 128 beltway is over. You have to leave Boston and move to SF to create a great company. After all, Facebook is worth more than all tech founded in Boston since 2000! That, yeah, maybe we have biotech and some robots but that's it.
Bullshit. By any measure Boston is still a top-tier tech hub. I believe we're experiencing a new renaissance, and the future in Boston tech looks brighter than ever.
The Fall of Boston Tech
Before I get to the evidence that the Boston tech sector is doing well and actually on the upswing, it's important to address the source of this sense of decline, which has some historical truth to it.
In 1955, Businessweek ran an article titled, "New England Highway Upsets Old Way of Life," calling Route 128 "the Magic Semicircle." In the 1980s, the area was often compared to Silicon Valley and the positive effects of this growth on the Massachusetts economy were dubbed the "Massachusetts Miracle." (source)
Legendary companies like DEC, Data General, Wang, Raytheon and Lotus brought massive success to the Boston area. For decades, we consistently created large companies that moved industries.
Then in the 90s, Boston was simply left behind as Microsoft, Oracle, Cisco and Intel grew to magnitudes never before seen in tech. They firmly centered the tech ecosystem out on the West Coast. Netscape, Google, Facebook, Amazon and a resurgent Apple followed. Even many of the "2nd tier" West Coast companies are huge (in valuation and employment) by Boston standards: Salesforce, Uber, Dropbox, AirBnB, SnapChat, etc.
As a result, Boston-based VC firms opened offices in SF, and many have moved their center of gravity there. Power laws rule; one Google is worth more than every single Boston tech exit since 2000, combined.
And thus the venerable Route 128 became a symbol of last generation's tech. DEC, Data General, Wang, Apollo and others are gone or shadows, dwarfed by West Coast successes.
Facebook was founded here, but moved to San Francisco. So did Reddit. The myth was born that you had to leave Boston to succeed as a startup.
But at least part of the reason people would move to San Francisco - other than to be in the world's largest tech hub - was the city itself.
Seriously: if you're founding, say, a social network in 2004, Boston as a location kind of sucked. The VCs and tech hubs were in the burbs (what 20-something startup founder wants to live out by 128???), and the city itself had basically an Irish bar/pub drinking/restaurant/finance/lawyer thing going on. There were very few startup events at all. I remember going to a startup meeting in '05 or '06 at MIT with the Reddit co-founders presenting, and there were like 15 people in the room total.
I worked for IBM and then Endeca around Kendall Square in Cambridge from 2004 - 2010. The area was pretty busted. The only real bar we went to was Characters at the Marriott - the worst hotel bar in America (since mercifully demolished). When Cosi opened a lunch spot somewhere around 2008 it was a big deal. I strongly considered moving to NY.
The Rise: Boston Tech Reawakening
In the last five years or so Boston tech seems to have come awake again, and the center of gravity has finally moved from the 128 suburbs into the city itself.
The Hitchhiker's Guide to Boston Tech captures the change in the air:
In 2009, NextView Ventures founding partner Rob Go published a to-do list for new entrepreneurs in the Boston tech ecosystem. The following year, and every six months after that, he'd create the Hitchhiker's Guide to the Boston Tech Community. When it started, the list — like the community — was fairly small. The original post featured just three local tech events and 20 suggestions for people to follow on Twitter, among a handful of other categories.Today, hundreds of emerging tech companies and thousands of entrepreneurs and investors call Boston home. New local media outlets have launched to focus specifically on Boston tech, while traditional publications cover the area's innovation economy more than ever before. Countless coworking spaces, incubators, and accelerators have emerged, and at all hours, local bars and coffee shops are full of entrepreneurs and investors hatching plans for the future.
There are now tons of tech meetups, hackathons, and other activities that didn't exist 5 years ago. Some of the old VCs are being replaced by a new generation of firms with innovative models, like OpenView and Assemble.VC. Boston tech media is seeing a rebirth as well, with publications like BostInno, Tech in Boston, and Primack's Term Sheet column leading the way.
In Kendall Sq., Microsoft, Amazon, Apple, Google, Oracle and others have new, large offices. Many of the major Boston-area VCs have re-centered there from 128 and elsewhere (CRV, Matrix, Highland, etc.). Former HubSpot employees are spinning off tons of new, little startups in the area. The CIC is a premier co-working space. There are bars and restaurants everywhere, including startup hubs like Venture Café. I've heard rumors of specific spaces in Kendall Sq. leasing out at close to $100/sqft. now!
Photo of District Hall, a building in Boston's Innovation District District Hall in Boston's Innovation District (photo by Sarah Nichols, CC BY-SA 2.0). Menino's Innovation District brought co-working spaces and lots of tech to the seaport and Fort Point, including LogMeIn, Battery Ventures, and (soon) GE's new innovation center. Like Kendall, it's now too pricey for most startups to justify! So they've been moving downtown, to Chinatown, and elsewhere.
The energy is palpable. It's night and day. It finally feels like the baton has finally been handed between tech generations in this town, and a new set of entrepreneurs in a renewed community is poised to push Boston forward.
Big Tech Boston
Though we don't have anything like Apple, Google or Facebook, we do have some pretty big public companies (numbers as of March 26, 2016) and they're still growing:
Akamai. Founded 1998. Public; $9.64B market cap. (Tragically, Akamai's co-founder & original CEO was on Flight 11 in 9/11, and Boston lost a great entrepreneur).
TripAdvisor. Founded 2000. Public; $9.11B market cap.
Nuance. Founded 1992. Public; $5.69B market cap.
Athenahealth. Founded 1997. Public; $5.24B market cap.
Wayfair. Founded 2002. Public; $3.48B market cap.
Cimpress. (Vistaprint). Founded 1999. Public; $2.75B market cap.
HubSpot. Founded 2006. Public; $1.54B market cap.
FleetMatics. Founded 2004. Public; $1.47B market cap.
Demandware. Founded 2004. Public; $1.36B market cap.
LogMeIn. Founded 2003. Public; $1.20B market cap.
CyberArk. Founded 1999. Public; $1.3B market cap.
iRobot. Founded 1990 (can't believe it's that old actually). Public; $1B market cap.
These companies are public because their financials actually work. These aren't valuations made up on a balance sheet somewhere or driven by private market investor hype. They are real, honest-to-god businesses. Note there are also other, still older > $1B companies–Progress Software, Pegasystems and the like–that I'm not including.
In addition to existing public companies, there have been a number of large tech acquisitions since 2000. I haven't done a full analysis here (additions very welcome!), but off the top of my head:
EMC. Clearly the biggest of them all. Acquisition by Dell for $67B is in process.
Constant Contact. Acquired by Endurance International in 2015 for $1.1B.
Braintree. Acquired by Paypal in 2013 for $800M.
ZipCar. Acquired by Avis in 2013 for $500M.
Kiva Systems. Acquired by Amazon in 2012 for $775M.
Endeca. Acquired by Oracle in 2011 for $1.1B.
Netezza. Acquired by IBM in 2010 for $1.7B.
ATG. Acquired by Oracle in 2010 for $1B.
ITA. Acquired by Google in 2010 for $700M.
Boston Dynamics. Acquired by Google in 2013 for $500M.
It's a great list.
New Anchors and Unicorns
Dharmesh Shah has written about his goal to make HubSpot a new Boston anchor company. This is incredibly important. Companies that can grow, retain, and ultimately spin off talent into the broader ecosystem are crucial to our continued growth. For example, my former employer Endeca was acquired and it still managed to spin off many promising companies. By continuing to operate, HubSpot can create many future founders in the coming years.
We currently have a great bench of private companies poised to become anchors in the area (thanks to Jeff Bussgang's post on Boston Reindeer for this data). As of December 2015, there were 53 tech startups in Boston that have raised at least $25M in capital in which the last round was > $10M in the last decade (pride plug: my own Salsify fits those criteria!).
Just some of the large private companies in the works include: Acquia, Applause, DraftKings, Drizly, InsightSquared, Localytics, Nanigans, OnShape and Simplivity. In addition, Boston seems perched to own the extremely lucrative cybersecurity space, and we have a booming maker movement with Bolt.
Onward
There are a few key things that we can and should do to accelerate the momentum:
Brag more as a city. This is so ironic for a city with some of the most loud, obnoxious sports fans in the country. We need more spirit and publicity! Given the numbers and successes we're putting up, there is no reason that the press generally shouldn't be paying more attention to what's going on around town relative to other cities. BostInno has been doing a great job lately of doing this. Rob Go & Jay Acunzo put together an awesome guide to Boston tech. Jay Neely has collected links to a set of guides about tech in Boston. Acquia and HubSpot have been hosting events.
Anoint Boston tech celebrities. Why is it that basically everyone in tech knows Danielle Morrill of Mattermark (valued at $42M at last raise)? She's really great at promotion and an interesting personality to follow and I enjoy reading her work, but she's still early in the journey. In Boston, outside of Dharmesh Shah & Brian Halligan, David Cancel, David Skok, Dan Primack, Jennifer Lum, Diane Hessan, and a few others we really do a poor job building notoriety or celebrity. Hell, Endeca - my former employer - sold to Oracle for $1.1B. But I bet few people outside of the VC community on the west coast have heard of Steve Papa, co-founder & CEO. Steve's an unbelievable entrepreneur (he's building several companies at the same time, Elon Musk-style right now). Steve's not the kind of guy that will toot his own horn, but I do and we should. We have so many of these big, quiet successes: Stephan Schambach of Demandware, Gail Goodman, formerly of Constant Contact, or Tom Leighton of Akamai, etc. I do think having some more nationally recognized names matters to the overall ecosystem, and we should do more to celebrate the leaders & mentors we have.
The noncompete horseshit has got to end once and for all. EMC - long time proponent of the near-sighted policy - has been swallowed up. Anything short of a complete ban is not conscionable. Per my anchor company point above, how many great companies were founded by ex-Googlers and ex-Applers? As long as we're growing a new set of anchor companies we should create an environment in which their employees can grow more new businesses.
Keep kicking ass.